Insights and Wisdom about Martial Arts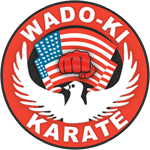 Welcome to the Wado-Hashi Blog! I am Master Tom, a 5th degree Black Belt and a leading karate instructor in the industry with over 45 years of karate teaching experience.
The word Wado means, "Way Of," and Hashi means, "Bridge." A bridge is constructed for the purpose of providing passage over an obstacle, usually something that is otherwise difficult or impossible to cross. I've titled my blogsite Wado-Hashi, or, "The Way of the Bridge" to reflect how passionate I am about giving my students a personal, positive….
Read More