START LEARNING TODAY
WADO-KI KARATE
Instant access to Online Streaming
24/7/365 anywhere in the world with an internet connection.
ONLINE COURSES TAUGHT BY
MASTER RAMSEY
Tom Ramsey is a 6th degree (Rokudan) Master Black Belt in the Wado-Ki Style of karate and a 2nd degree in the Wado-Ryu style of karate and has dedicated his time and efforts over the past 50 years to the Martial Arts.
This is a complete Online Streaming Karate course that will take you from White Belt to Black Belt, anytime and anywhere with access to the Internet, 24/7/365. You will be able to learn the Japanese style of Wado-Ki Karate at your own pace, on your own schedule, and in the privacy of your own home or office, saving you a great deal of time and money.
Master Ramsey will be your personal karate instructor and set you up for total success. His methods are simple. He will teach you all of the necessary karate techniques, drills, katas, and self-defense tactics for each belt level. When you complete this course, you will be a board-certified Black Belt and a qualified instructor in the Wado-Ki Karate style.
Once you become a board-certified Black Belt you can then start a new and exciting journey as a paid karate instructor. Master Ramsey will personally coach you along this path and share his experience and his "secret" method to make teaching Wado-Ki Karate an extra stream of income.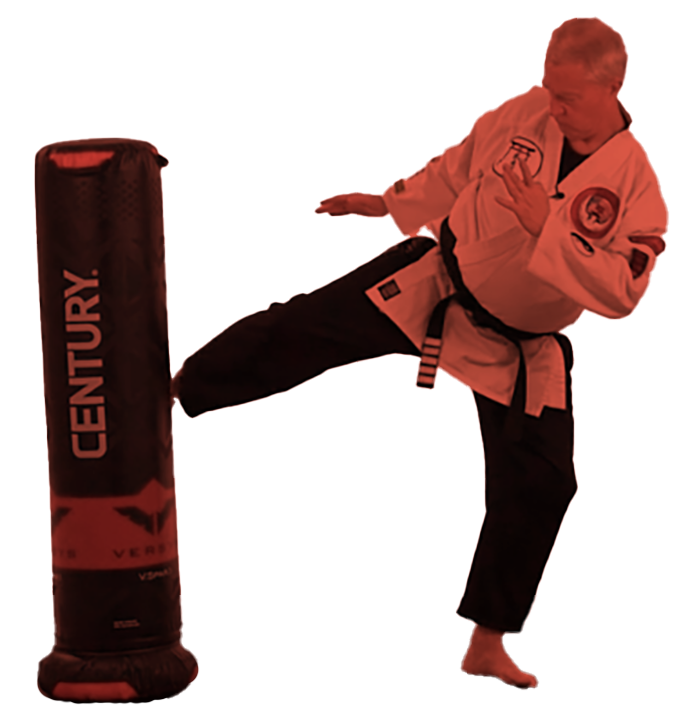 Wado-Ki Karate does not just give belts away to their respective students. We expect you to give 100% all of the time. This Online Black Belt Course will set you up for success and give you all of the tools necessary to earn your Black Belt in the Wado-Ki Karate system.
Osu! and Hello Master Ramsey,
"As a busy physician, it can be challenging to go to multiple classes a week to learn katas for promotion. I purchased the program by Tom Ramsey, and I was impressed at the quality of the videos. I was able to learn many techniques on my own time. Since I was training with a close friend of mine, we were able to test on time and earn our Black Belts together. Video quality, sound and angles helped me understand the techniques that furthered my knowledge. I highly recommend the program."
Rick Riego de Dios, MD
Roanoke, VA.
Osu! and Hello Master Ramsey,
"The Wado-Ki Karate Black Belt course is excellent. The video instruction is professionally done, the written materials are clear and well-organized, and personal guidance from Master Ramsey made it feel like a one-on-one private lesson through each of the belts and techniques. As you tackle more advanced skills, the course will challenge you, but it never feels overwhelming. Master Ramsey provides just the right amount of guidance and encouragement to allow you to progress at your own pace while keeping you on track toward your goal."
S. Leary
Salem, New Hampshire
Osu! and Hello Master Ramsey,
"Master Ramsey is fantastic! He provides great attention to detail in my martial arts training, is approachable, professional and gives prompt feedback. I can honestly say that I have received more individual attention from him than I have received in some in person dojos. During the pandemic, I tried searching for online martial arts courses and his is second to none."
BH
Los Angeles, CA.
Osu! and Hello Master Ramsey,
"The Professional Online Black Belt Program is the best! My 16 year old son took Tae Kwon Do as a smaller child and then switched curriculum's/studies (I know there's a better "martial arts" word for curriculum) to karate. He was in classroom karate for several years then went online with Mr. Ramsey and loves it! I would definitely recommend this Online Black Belt Program versus traditional classroom for flexibility of scheduling as well as a lower overall class cost and traveling costs."
Angel S. Hull
Shawsville, VA.
Osu! and Hello Master Ramsey,
"I started this course more than 2 years ago, and it has been a great experience. I have improved my balance, flexibility & stamina, and I have had so much fun doing it. Master Ramsey is very good and is a devoted instructor who always is willing to help and give feedback. I highly recommend this course. Anyone can train Wado-Ki karate!"
Conny N.
Sweden
Osu! and Hello Master Ramsey,
"I have known Master Ramsey for over 20 years. My wife, Barbara, and I were his first students in Virginia when he began instructing Wado Ki Karate in 2005. I was 57 years old when I began My journey, and achieved the rank of Shodan at 68 years of age, and was promoted to Nidan at age 70! Master Ramsey was not only extremely skilled as an instructor, but exhibited a great amount of patience, kindness, and compassion. He continues to exhibit these qualities with every student enrolled in his school, giving each the encouragement, individualized attention, and skilled instruction characteristic of him. I would highly encourage anyone interested in the martial arts to contact him."
John M. Whitlock
Roanoke, VA.
Osu! and Hello Master Ramsey,
"Though new to Wado-Ki Karate, the distance Black Belt program has been easy to follow. The video lessons are broken down into components dealing with specific topics. Each session and topic provides the foundation for further training ,making each module a building block for the next .This makes the course realizable for persons new to Karate or Wado-Ki Karate, while maintaining an excellent standard. Master Ramsey reaches out to offer guidance and motivation and is always readily available. He is truly a teacher and Master in the traditions of Karate-do. I recommend Master Ramsey's Wado-ki Karate distance Black Belt course as a premier quality course for anyone wishing to study Wado-Ki Karate."
Victor L.
St. Lucia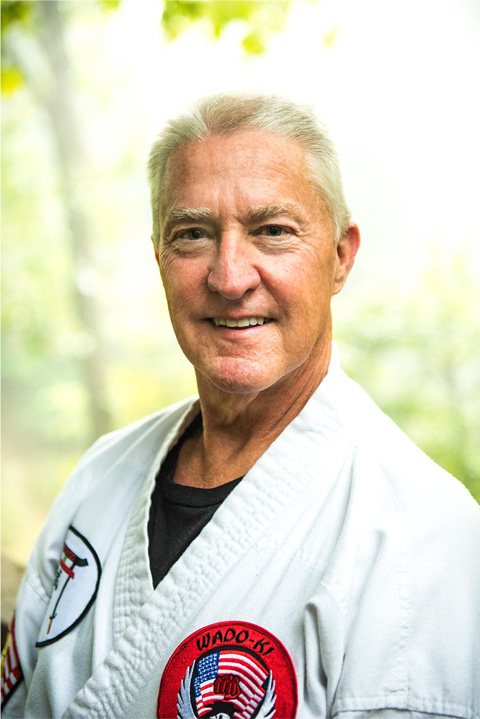 Tom Ramsey is a 6th degree Rokudan (Master) Black Belt
in the Wado-Ki Style of karate and a 2nd degree in the Wado-Ki Style of karate and a 2nd degree in the Wado-Ryu style of karate and has dedicated his time and efforts over the past 50 years to the Martial Arts. Master Ramsey first practiced the art of self-defense learning Jiu-Jitsu in 1969.
Then in 1971 Master Ramsey began his journey with Wado-Ryu, a Japanese style of karate and achieved his 1st degree (Shodan) Black Belt in 1975 from Grand Master (Judan) Roger Jerome in the Wado-Ryu system.
In 1981 Grand Master Roger Jerome established Wado-Ki Martial Arts Incorporated, AKA Wado-Ki Karate. Master Ramsey followed his master's new style of Wado-Ki Karate, a blend of Wado-Ryu, Aikido and Jiu-Jitsu.
Master Ramsey has never looked back and has since added Martial Art Weapons to his skill set. Master Ramsey wants to share his love and passion for the Martial Arts with anyone that has a desire to learn. His goal is to teach students a peaceful way of life through discipline and self-respect.